De Carlini Egyptian Cleopatra and Egyptian Man Christmas Ornaments
De Carlini Egyptian Times with Cleopatra and Egyptian Man at The Cottage Shop!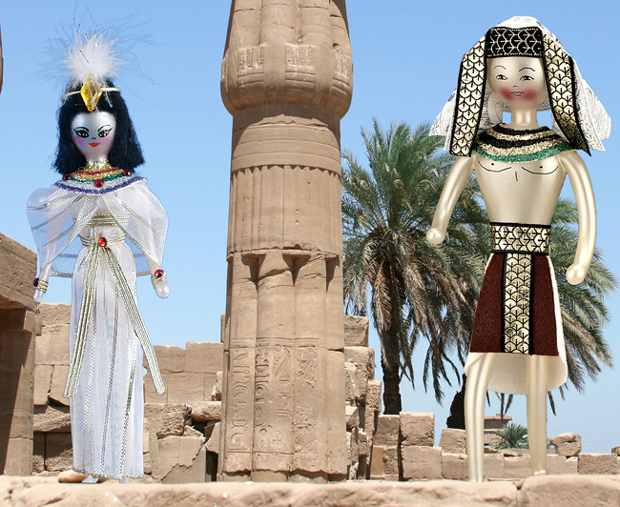 Egypt was home to one of the principal civilizations of the Ancient Middle East and Pharaonic Egypt thrived for 3,000 years. Pharaohs ruled over Egypt from the First Dynasty until the annexation by the Roman Empire in 30 BCE. The De Carlini Egyptian Man Christmas Ornament is decorated in a half-pleated kilt, memes head dress, and painted necklaces.
In 51 BCE, Cleopatra became the last queen of the Macedonian dynasty which ruled Egypt between 323 BCE and 30 BCE. She was the lover of Julius Caesar and later the wife of Roman general, Mark Antony. She actively influenced Roman politics and was the original romantic femme fatale. Cleopatra was intelligent, ruthless and charismatic. After Octavian conquered Egypt, Mark Antony was under the impression that Cleopatra was dead so he took his own life. After his funeral, Cleopatra committed suicide. Many books, plays and movies were based off of her. The De Carlini Cleopatra Christmas Ornament is decorated in sheer kalasiri, a diadem with a jewel, and beaded collar.